Dr. Connie Kamm is the founder and CEO of Kamm Solutions. With over thirty years of experience as a leader and teacher at the university, public school, and corporate levels, Connie brings a unique blend of real-world experience and international research to her work with schools, districts, and departments of education. Over the past twelve years, Connie has provided over 1,800 professional learning opportunities for educators throughout the United States, Canada, Argentina, Mexico, and Zambia.
Connie's customized work includes keynotes, workshops, seminars, and individualized coaching sessions. Her topics range from system-wide continuous learning frameworks, to powerful leadership practices, effective collaborative teamwork, dynamic curriculum design, and powerful instructional strategies. Following, are the titles of her most recent sessions:
Leading Schools From the Emerging Future
Transforming Education: Moving from Standardized to Personalized Learning
The Collaborative Curriculum: A Multidisciplinary, Problem/Solution-Based Model
Building a Positive Culture Anchored in Trust Where All Learners Flourish
Systems Change: A Framework for Continuous Districtwide Learning
Future-Focused Learning: Grit, Growth, and Formative Instruction
Connie is the author of numerous articles, chapters, manuals, and programs. She completed her doctorate in Leadership and Policy at Arizona State University in the Mary Lou Fulton College of Education.
Away from work, Connie and her husband, Richard, enjoy their five children and thirteen grandchildren. They are also enthusiastic about traveling, hiking, golfing, cooking, reading, and spending time with friends.
Barb Hogan
Director of Operations and Communication
Barb Hogan has recently taken over the position of Director of Operations and Communications for Kamm Solutions.  Barb was an educator for twenty-five years in the Oceanside Unified School District, in Oceanside, California. Before becoming an educator, she co-owned a construction business and managed the contracts, escrow accounts, worker's compensation, liability insurance, payroll, accounts payable and accounts receivable.  Previous to that, she did the billing for a Law Firm in Solana Beach, Ca.  In her more adventuresome years, she worked for Arizona River Runners as a guide/cook on raft trips down the Colorado River through the Grand Canyon; she worked on a grant for UC Santa Barbara to study the National Parks in New Zealand; she worked for a consulting firm on an independent study determining how the outflow of the nuclear power plant at San Onofre was affecting the marine life; and she traveled Mexico extensively.  Barb enjoys being outdoors, swimming, yoga, walking, movies, live music, and spending time with her daughters and grandchildren.
Pam Clark has been with Kamm Solutions for 15 years. Pam is a critical member of our research team. Pam came to Kamm Solutions with a background in project management and marketing support and analysis. She has her Master's in Library and Information Studies. Pam has established three corporate libraries, performed competitive and market research and managed industry consultant programs for Tandem Computers, Northern Telecom and Unocal Poco Graphite. When not working, Pam can be found reading, crafting, or somewhere taking photos of nature or people. Pam is very involved in her church, especially with student ministry where she leads the Student Welcome Team and co-leads a group of high school girls.
Dr. Bonnie Bell is an educational consultant and former Superintendent of Schools with in southern California. Her professional experience in several school districts has spanned 34 years.  She has served as a classroom teacher, district mentor, categorical coordinator, county consultant, as well as a site and district administrator.  She has worked in both diverse and academically challenging situations, as well as in high socio-economic areas.  With her years of experience in the instructional field and through serving in a multitude of capacities, Dr. Bell brings a wide and varied range of educational experiences to support student learning.
Dr. Bell's recent work has been supporting school districts with the implementation of the requirements of the Every Student Succeeds Act (ESSA). Additionally, she has facilitated and designed strategic plans that align with California's Local Control Accountability Plan. Her passion revolves around planning for systemic reform initiatives. As such, she has successfully led leadership teams in closing achievement gaps. In 2014, Education Trust West released its annual District Report Cards, grading and ranking California's largest unified districts on academic and college readiness for low-income, Latino, and African-American students. Dr. Bell's district rose from 48th to 3rd in the State during her four-year tenure with them. Additionally, a 2015 research report highlighted the top eleven school districts in California that have closed the achievement gap for English Learners. Again, Dr. Bell's work was highlighted.
Dr. Bell co-authored Navigating Implementation of the Common Core State Standards.  She has also provided professional learning to districts throughout the United States. Three years ago, Dr. Bell expanded her trainings to assist educators on an international level to support schools throughout China on building "21st Century Learning Skills." Dr. Bell believes that with the exciting opportunities facing the educational community today, school leaders must create educational organizations that are student-centered, improvement-oriented, rigorous, goal-driven, and innovative.  In order to accomplish this, staff needs ongoing support and guidance. Her focus on educational initiatives has earned schools and districts under her leadership the prestigious National Blue Ribbon, Distinguished School, Title I High Achieving School, Gold Ribbon, the Business Council Educational Excellence, and the School Board Association's Golden Bell awards.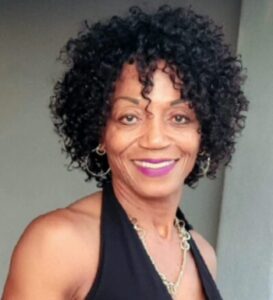 Dr. Anna Battle recently served as the Superintendent of Casa Grande Union High School District. Prior to this, she served as Head of Schools (Superintendent) at ASU Preparatory Academy. ASU Prep PK-12 schools had 98-100% graduation rates. She has a strong track record of developing school leadership and establishing a culture of "Excellence through Performance" in pursuit of post-secondary opportunities for every student.
Dr. Battle served the Tempe Union High School District for thirty-three years. As the Assistant Superintendent of Operations, she supervised the Alternative to Discipline program, student affairs, athletics/activities, safety, transportation, maintenance, and the sustainability department. Prior to Assistant Superintendent, she was the principal of Desert Vista High School from 2006 until 2014 and was awarded 2011 NASSP Arizona Principal of the Year. She was Tempe High School's principal from 2002 until 2006. While she was an English and Reading high school teacher for twelve years, she coached volleyball, basketball, softball, track & field, and cross-country and sponsored many student clubs; such as BSU, SAR (Students Against Racism), Step Club, and served on many district and site academic teams.
Dr. Battle was an NCAA Division I student-athlete who received ful athletic scholarships to ASU, as a member of ASU Women's Basketball and Track & Field teams. She was an NCAA All-American and competed in the 1984 T&F Olympic Trials, while completing her BA in Special Education. She immediately completed her M.Ed. in Secondary Education with a Reading Specialist endorsement, and an Ed. D at ASU, Administration and Supervision. She was an adjunct instructor for ASU, GCU, and NAU.  She published her dissertation, Trust in Leadership, and co-authored The Principal as Student Advocate, September 2011.
In 1987, she married Greg Battle. She and her husband have been married for 35 years and are proud parents of four wonderful young men and have two beautiful grandchildren. As much as possible, Anna joins her husband on mission trips to Mexico and Uganda.
Gabriel Rshaid is the co-founder and Director of The Learnerspace, a company whose mission is to help build the future of learning. He is also co-founder of The Global School, the first school of its type in Latin America, attempting to make educational change a reality. Formerly Headmaster of St. Andrew's Scots School in Buenos Aires, Argentina, the oldest bilingual school in the world, he is a passionate educational futurist who is intent on sharing his belief that it is the best time in history to be an educator. Gabriel is the author of six books:
The AI-Powered School: A Hands-on Guide to Integrating ChatGPT and Artificial Intelligence in Schools
The 21st-century Classroom by Gabriel Rshaid
The Whole Teacher: A One-Way Journey to Rediscovering Joy and Passion in Teaching
Extreme Curriculum Makeover: A Hands-On Guide for a Learner-Centered Pedagogy
From Out of This World: Leadership and Life Lessons from the Space Program
Learning for the Future:: Rethinking Schools for the 21st Century
He has contributed as a co-author to numerous other books and anthologies. A former board member of ASCD and chair of ESSARP, he has spoken and led professional development workshops all over the world, working with educators to help create the future of education.
Sandra's passion is to support education and business organizations to build internal capacity to address change. Sandra is a veteran educator with experience as a teacher, school principal and Superintendent of Learning K-12. Sandra was responsible for all levels of learning related to students, teachers, senior school and district administrators and the board of education. This included design and implementation of curriculum, instruction, assessment and evaluation as well as all aspects of classroom, school and district management, performance and accountability.
Sandra has experience consulting & presenting in several American states and Canadian provinces. She has a PhD in leadership and several certifications: Data Teams; Data-Based Decision-Making; Common Formative Assessments; Rigorous Curriculum Design; Learning Design; Foundations of Rigor, Relevance & Engagement; Governance, Positive Psychology and Coaching. Her expertise is in aligning and making actionable curriculum standards, instruction and assessment.
Sandra is presently learning with a Harvard professor and LA company CEO to implement a breakthrough model called, Deliberately Developmental Organizations, where businesses shift their structure and culture to continuously develop everyone as part of daily work. It is meeting great success socially and economically.
Sandra is an experienced, deep thinking individual, who translates research-based practices into practical applications. She supports organizations as they address disruptive current realities that are challenging organizations across the world.
Dr. Gloria L. Johnston has devoted over 40 years to a career in public education. She currently coaches, mentors and facilitates professional development for superintendents, school boards and central office administrators. Her work with school boards includes superintendent performance evaluations; strategic planning including vision, mission, core values and strategic goals; development of board meeting norms and behavior protocols; and board self-evaluations and goal setting. The primary focus of her work is on systemic strategies that lead to improving student achievement and closing the achievement gap. Her years of service in prekindergarten through university included roles as a classroom teacher, principal, central office administrator, university professor and dean, and fourteen years as a superintendent of schools. She has served in urban, suburban, and rural school districts in Illinois, California and Caracas, Venezuela.
Throughout her career, Gloria has been and continues to be an invited speaker at local, state and national professional conferences. She has served on state and national educational and research panels and committees, and has been awarded major professional development grants. She has also served on community boards, with civic groups and currently facilitates and participates in several superintendent professional organizations.
She is coauthor of three books, "Eight at the Top: A View Inside Public Education", a collection of stories about the work of school district superintendents, "Effective Superintendent-School Board Practices: Strategies for Developing and Maintaining Good Relationships With Your Board", a practical, experience-based look at the most important role the superintendent has in leading a school district, and "The Superintendent's Planner: A Monthly Guide and Reflective Journal", a yearlong look at the work of the superintendent in managing the day-to-day operations of the school district.
Dr. Johnston earned her PhD in Public Policy Analysis from the University of Illinois at Chicago, her MS in Bilingual/Bicultural Education and her BS in Humanities (magna cum laude) from Northern Illinois University and her AA from Elgin Community College.
She currently lives in San Diego, California, close to her two children, three grandchildren and the beach.
Allison Kamm, MA
Distinguished Associate, Student Well-Being
This is Allison's 17th year in the field of education. She has served as a teacher, supervisor, and administrator in the area of Special Education. She is currently serving in the Special Education Department at Desert Vista High School. Previously, Allison was a Learning Success Coach at ASU Prep Digital, supporting all partnership and part-time students in reaching their learning goals. Allison has taught students from a wide variety  cultures and academic abilities. But even with their vast differences she has observed that all students, regardless of where they come from or what their IQ score is, have a few basic needs. They want to feel understood, supported, and valued for who they are. By creating nurturing relationships with her students and bringing awareness to some of their self-defeating behaviors and thought patterns, she has observed that when students change the way they see themselves, all the things around them will also change.
Allison began her journey in the healing arts when she realized that external suffering was a result of internal suffering. By connecting with this truth, and applying it to her own life, she learned to live her life not as a victim of external circumstances but as a creator of her own reality. Teaching this truth to the youth has become her passion and her calling.
Allison is a former Division 1 Athlete. She has a  Bachelor's Degree in Psychology from Arizona State University and a Master's Degree in Psychology from Grand Canyon University. She is a certified Special Education Teacher, specializing in students with emotional disabilities. She is also a certified Transformational Life Coach, receiving her certification from Grand Canyon University. In addition, Allison is a certified Mindfulness and Meditation Coach and a 200 hour Hatha Yoga Instructor. Allison is currently completing her 500 hour Yoga teaching certification, with an emphasis on healing.
Shannon Marimón has worked diligently in PK-12 and higher education for two decades. She currently serves as the executive director of ReadyCT, a Connecticut-based education/workforce development nonprofit and affiliate of the Connecticut Business & Industry Association. Shannon is committed to narrowing Connecticut's achievement gap and increasing access to career-connected learning for all public school students through policy advocacy, direct technical assistance, and public awareness.  In addition, Shannon is also a distinguished associate and advisor at Kamm Solutions.
Before stepping into her role at ReadyCT, Shannon was Director of Talent and Operations for the CT RISE Network, responsible for establishing, advancing, and monitoring organizational goals related to student college and career readiness. Prior to RISE, Shannon was Division Director for the Bureau of Educator Effectiveness at the Connecticut State Department of Education (CSDE). During her five years with the CSDE, Shannon provided leadership and support to districts and schools to expand talent management systems and strategic planning efforts. Her team was responsible for recruitment and retention of educators to the teaching profession, program approval for educator preparation programs, implementation of the state's teacher induction program (TEAM) and educator evaluation and professional learning system, as well as various leadership development initiatives.
Shannon was also a Partner and Director of Site Launch with The New Teacher Project (TNTP) and spent seven years working in higher education in such roles as Student Services and Outreach Manager for study abroad programming at Stanford University, Associate Director of Admissions at Stanford Law School, and Associate Director of Development for the Yale Schools of Art and Architecture. Shannon holds an MBA with a focus on nonprofit and public sector management from Yale University, an M.A. in art history from Stanford University, and a B.A. in art history and Spanish literature from Dartmouth College. She resides in West Hartford, CT, with her husband and two daughters.
Cheri Lovre has forty years of experience in helping people cope with school tragedies and catastrophic events. Her support to schools includes prevention, training of crisis response teams ("Flight Teams" – those who fly to meet the needs of another building immediately), and response to many catastrophic events. Some of Cheri's school shooting responses include Thurston High, 1998; Columbine, 1999; Nickel Mines Amish School shooting, 2004; Marylsville Pilchuck, 2014 and many others.
Cheri also worked with 27 schools that fled Ground Zero on 9/11. She lived in NYC and provided ongoing follow-up for two years after that attack. In addition, Cheri responded internationally to natural disasters, including spending two weeks in the war zone of Trincomalee following the tsunami of 2004, where she donated her time to help 104 surviving orphans find the courage to return to their cottages on the beach and to resume usual activities, including attending school and coping with the ongoing effects of living with war.
Cheri has published eleven books and manuals on the following topics: school crisis response, working with youth following trauma, media relations for schools during crisis and more.
Cheri places high value on the importance of integrating self-care into the lives of those who work with crisis. Her own dedication to that includes meditation, yoga, music, distance cycling, kayaking, playful days with grandchildren and travel. She is a true North Westerner, living in Portland and escaping to Orcas Island as often as possible.
Dr. Michael L. O'Neill has devoted more than 30 years to a career in education.  His years of service in prekindergarten through college include roles in teaching, District office service, county instructional leadership, and state level instructional leadership.  He has worked in urban, suburban, and rural districts throughout California and across the United States.  His research and work have formed the basis for a number of curriculum guides; school board vision, mission, core values, and strategic goals documents; and educational articles. 
Michael's speaking, through keynote speeches, lectures, and workshops has taken place both here in the United States and internationally.  His work has led schools and districts to great leaps in student achievement and earned districts and programs recognition and awards.
An early background in the arts and later work for the Education Branch of the Los Angeles Music Center Association continues to give life and universal appeal to the curriculum design process he uses and to his positive relationships with schools, districts, counties and state agencies.  His work in research, delivery, and leadership with the California State Leadership Association helped develop statewide leadership expectations in areas from culture and climate to systems thinking.
Lauren brings a powerful and fresh perspective to the field of education.  Having recently graduated top of her class with honors in Elementary Education, Lauren possesses an unbridled passion and understanding for reaching today's students in our emotionally complex, digital world.  Growing up a digital native, Lauren can leverage her technology-bent perspective when assessing and implementing systems and structures within the educational system.  Her first-hand experience as both a student and teacher has make her keenly aware of the challenges that our education system is facing and the fundamental paradigm shift that is needed at all levels.
Lauren has focused much of her learning around SEL, inquiry-based learning, and culturally responsive teaching.  Having sustained a traumatic brain injury at fifteen years old, Lauren brings her personal journey of hardship and triumph as she struggled to learn again and graduate from high school in the public-school setting.  This experience fuels the 'why' behind her passion for seeing students in their struggle and doing everything she can to create a loving, supportive and safe environment to learn and grow.  She understands first-hand the profound impact educators can make at the deepest level and believes in meeting the diverse needs of each individual learner, relentlessly working on closing the opportunity gap.
Dr. Michele Wilson has served public education for over thirty-five years. Michele Wilson is a graduate of Arizona State University; she received her doctorate in 2011 in Leadership and Innovation with a focus on the effective practices of teaching when adding technology in the classroom. She retired in June 2021 where she served as the Assistant Superintendent of Curriculum and Instruction of a high school district in West Phoenix. She has served as an Elementary School Teacher, Instructional Specialist, Elementary and High School Assistant Principal, High School Principal, and Special Education Director and Assistant Superintendent.
Dr. Wilson is a Rodel Exemplary Principal Finalist and was awarded the Beat the Odds Gold Award for outstanding academic achievement for Title I schools.  She has served on multiple teams that have received awards such as the US News and World Reports Bronze Medal, the National Blue-Ribbon School, or multiple A+ School of Excellence teams.  Dr. Wilson was honored to serve as the co-chair of the Greater Phoenix Education Management Council representing secondary level schools prior to her retirement.
Currently Dr.  Wilson is consulting and providing support for school districts. At home, she and her husband enjoy their adult children and four grandchildren.
Dr. Josephine Peyton Marsh
Josephine Peyton Marsh is Associate Professor of Literacy Education in Arizona State University's Mary Lou Fulton Teachers College.  She received her Ph. D. from the University of Georgia in Reading Education in 1998 after over a decade of teaching literacy to students in grades 5-12. Dr. Marsh currently teaches graduate literacy education courses and mentors doctoral students.  In addition to her university responsibilities, for the last 19 years, Dr. Marsh has worked with teachers in a number of school districts to help them learn about literacy instruction and the infusion of researched-based literacy practices into subject area teaching.  She also worked with teachers to improve their classroom-based reading and writing instruction.  These experiences helped her learn how to engage teachers and administrators in professional learning that involves collaboration, discussion, problem-solving, and practitioner inquiry and research.
From 2010-2016, Josephine Marsh had a unique and very rewarding opportunity to serve as the professor in residence for ASU Preparatory Academies, a K-12 charter school network sponsored by Arizona State University.  This experience provided her an opportunity to hang-out in two schools—one urban, one suburban.  She was fully embedded in the schools as the school ethnographer, professional developer, and literacy coach (and for a short time 9th grade literacy teacher!).  Dr. Marsh reported to school daily, observed in classrooms, attended leadership and faculty meetings, and conducted literacy professional development on a just-in-time or as-needed basis.  She learned that the best professional learning takes place when it is needed and in collaborative environments of mutual respect.
Dr. Marsh also facilitated weekly literacy cluster meeting where small groups of teachers worked together to develop and refine literacy instruction to meet the needs of all K-12 students. During these meetings, she assisted teachers and teacher leaders as they identified and worked to solve emerging literacy-related problems of practice—sometimes through observation and discussion; sometimes through practitioner inquiry and action research.   These meetings built upon her previous long-term consulting work in the Chandler Unified School District (2002-2012) in which teacher representatives from all their secondary schools and content areas met with her regularly as a literacy council to develop and plan content literacy professional development for all secondary teachers.
Dr. Josephine Marsh's past research interests include adolescent literacy and issues related to gender, identity, and literacy.  Her current research focuses on school transformation and how teachers, administrators, students, and parents work together to create schools that prepare students for college and career success.  In particular, her research concentrates on just-in-time literacy professional development, innovative literacy practice and instruction, literacy communities of practice, literacy teacher mentors, and student engagement.   Dr. Josephine Marsh's recent publications focus on her current work at ASU Preparatory Academy.
Recent publications
Marsh, J. P., Krauter, D., Pelotte, L. (2014) Coaching and growing literacy communities of practice.  In K.A. Hinchman & H. Sheridan-Thomas (Eds.).  Best Practices in Adolescent Literacy NY:  Guilford Press.
Marsh, J. P. (2013). My time as a professor in residence: Lessons learned. Journal of Adolescent and      Adult Literacy, 56(8), 617-622.
Marsh, J. P. (2014, February). Hanging out at ASU Preparatory Academies: What one university researcher is learning from conducting real-time research in schools. Equity Alliance Blog, http://www.niusileadscape.org/bl/?cat=157
During her tenure as a secondary school educator, Marie Hardenbrook served as chair of her school's accreditation evaluation team charged with the task of restructuring the school's programs to serve an increasingly diverse population of learners. As a teacher advocate, Marie designed professional workshops for teachers on peer mentoring, teacher evaluation, teaching with technology, and effective teaching strategies. She was a member and later chair of the Tempe Library Board, member of Tempe's Sister City Selection Committee, and served on the Governor's Task Force on Education. As a gender equity consultant for the Arizona State Department of Education School to Work Division, she developed both district and school based equity programs. Marie was nominated by her peers and honored with her district's Outstanding Educator Award, the Tempe Chamber of Commerce Teaching Excellence Award, and the American Association of University Women's Equity Award.
Marie completed a doctorate at Arizona State University in 2001 with specializations in curriculum and instruction with a focus on cultural literacy. She was recruited by the top-ranked Peabody College of Education and Human Development at Vanderbilt University to be the Director of Secondary Education (2001-2010). Working with university faculty, field mentors, and schools she was responsible for the development, implementation, and evaluation of the undergraduate and graduate secondary education teacher preparation programs across six disciplines. In conjunction with her colleagues in the secondary education program, Marie assisted with the development of a pilot assessment of teacher performance that was later adopted by the State of Tennessee. Marie also coordinated faculty efforts to produce evidence-based reports necessary for national recognition as an accredited teacher preparation program. For her outstanding leadership and service, Marie twice received the Dean's Leadership Award and her department's service award.  Her presentations at national conferences analyzed the efficacy of field experiences and teaching practices. Her publications examined teachers' life history narratives as instrumental in shaping their teaching practice.
Jennifer Flory loved her time as an elementary school volunteer, summer program director, mathematics instructor (high school and college) and administrator.  All of these experiences allowed her to find her true passion in assisting school districts with data analysis, presentations to stakeholders, and strategic plan summary and evaluation reports. These reports and visuals often summarize critical data in ways that inform Superintendents and School District Boards toward data-driven decisions and her templates often improve communication and efficiencies.
As a founding teacher of a college prep high school dedicated to the success of under-served and under-represented students, she also has a passion for supporting underrepresented populations in preparing for college, graduating high school, gaining acceptance into college, and being successful while in college.
Jennifer earned her Masters in Educational Leadership, California Administrative Credential, California Mathematics Teaching Credential, Bachelors of Arts in Mathematics and Hutchins School of Liberal Studies, all from Sonoma State University.  In addition to being a teacher, administrator, and educational consultant, she served as a Lesson Study Facilitator for Sonoma County Office of Education and UCLA Math Teacher Leader.
When she's not crunching numbers and analyzing data, the mom of two children enjoys cultivating strong community connections by volunteering at their Dual Language Immersion elementary school. In addition to hanging out with her family, Jennifer loves hiking, rollerblading and going on vacations, particularly to the ocean when summer arrives in the Arizona desert!
Marliss Brockington, M.Ed.
Marliss Brockington has been in the education field for 18 years, teaching primarily in grades 1-5. Her love and calling to teach children has kept her where she is most needed, in the classroom with her students.  Marliss' dynamic and creative teaching style has made her a highly effective teacher in every primary subject. However, teaching beginning and struggling readers transition from phonics to deep reading comprehension is her specialty.
Her teaching experience has been with students from all backgrounds, especially with those who live in poverty and have dealt with major childhood trauma. Marliss has been a big influencer to other teachers on how to cultivate relationships with these students and their families in order to promote optimal learning experiences within the classroom.
In addition to teaching her classroom students, Marliss has been a national presenter and consultant for the Time for Teaching Classroom Management Program which allows children to "Fail Forward" and equips teachers with tools to diffuse minimal behavior issues quickly in order to prevent major behavior disruptions. Thus, teachers have more "Time to Teach"!
Marliss received her Bachelor's Degree in Elementary Education from Brigham Young University and Master's Degree in Curriculum and Instruction from Florida Gulf Coast University. When she is not in the classroom she is often teaching Polynesian dance and performing throughout SW Florida with her own three children.
Jayne spent a decade teaching on-level and honors high school students various subjects in English including American Literature, American Sudies, and AP Language and Composition. She also taught English at Mesa Community College and education methods courses at University of Phoenix. She has a B.A. in Secondary English Education and an M.A. in English Curriculum and Instruction from Arizona State University. Besides working as a writer and researcher with Kamm Solutions since 2012, Jayne has supported Middle School English Teachers in the Tempe Elementary School District as a curriculum and instructional coach since 2018. Jayne does all this while raising the four awesome children she shares with her husband, Evan.
Catherine has over twenty-two years of experience supporting both K-12 schools and community colleges. She enjoys supporting organizations to help them improve, grow, and exceed their goals within the areas of data analysis, operations, strategic planning, external resources, and project management. Catherine uses her strong analytical skills and solid problem-solving skills to help teams realize potential and efficiency beyond their expectations. She has presented numerous times at local, state, and national levels and previously served on a national board focused on community college resource development. She earned a Bachelor of Science in Global Business with a specialization in Marketing from Arizona State University, as well as a Masters of Education in Elementary Education from Northern Arizona University.
Lynn Howard is an author, distinguished professional development associate and teacher. She has worked for the Leadership and Learning Center for the past ten years and worked in the Charlotte-Mecklenburg School System for over 30 years as a middle grades science and math teacher, coordinator of the gifted program, and a K- 12 Regional Assistant Superintendent for Curriculum and Instruction.   She designed a K-12 systemic school improvement program, developed differentiated instructional modules, worked with the principal's leadership program, and implemented a new teacher support process. Lynn has taught graduate courses in gifted education, written and implemented K-12 curriculum units and presented science, math and literacy seminars across the United States and internationally for schools and universities.   She served on the National Association of Geoscience Education' Speakers Bureau as a keynoter, board member and professional developer.
Lynn has presented at the Association of Supervision and Curriculum Development, National Science Teachers Association, Phi Delta Kappa, Learning Forward, International Reading Association, Association for Middle Level Educators and state and regional conferences. She is actively involved with the Next Generation Science Standards, Common Core Math, Data Teams, and Rigorous Curriculum Design.
Lynn has published four books and the corresponding seminars, including Ready for Anything: Supporting New Teachers for Success and three grade levels of Five Easy Steps to a Balanced Science Program and wrote "Connecting Science Standards and Assessments", a chapter in Standards and Assessment: The Core of Quality Instruction. Her latest chapters, "Success in the Beginning: Supporting New Teachers and "Balanced Science Instruction" are published in Engaged Instruction: Thriving Classroom in the Age of the Common Core. Lynn also contributed to the new Response to Instructional Strategies and Interventions: Scenarios for K-12 educators by Dr. Linda Gregg. A new book, Supporting New Teachers: A How-to Guide for Leaders will be published by Corwin in fall of 2015.
Lynn holds a Master's of Earth Science and Education and a Bachelor's Degree in Biology from the University of North Carolina at Charlotte, Academy Certification from Learning Forward, and national certification in Gifted and Talented.
Her husband, Wallace, is a former kindergarten teacher and they live in Huntersville, North Carolina. Lynn and Wallace have traveled to all 50 states and have shared 40 years together as they explore new possibilities to improve teaching and learning.
Joe Brown has a unique and eclectic educational background. He has always loved helping people, which led to his Master of Divinity degree (M.Div.). He used this education in his early career as a youth counselor for a government program helping young people to complete their education and obtain job training. Later, as a successful executive in the commercial real estate property management field, Joe continued to help others by promoting and encouraging the personal and professional growth of his staff members.
For his own personal and professional goals, Joe earned his Master of Business Administration degree (MBA) from Arizona State University while managing, over the years, almost all of the Westcor/Macerich malls in the Phoenix metro area. He later transferred these skills to a consulting business, where he offers clients assistance and mentoring in the achievement of team building, healthy work/life balance, career development, conflict resolution skills and stress management strategies in the workplace.
Joe has an affirming and easy-going approach to relationships, which has earned him a reputation as being a strong, team player who works hard and encourages others to do so, as well. Joe has recently been a volunteer with Hospice of the Valley and Circle the City, two non-profit organizations that have greatly appreciated his expertise and support.
Joe enjoys hiking and bike riding with his wife, Kathy, and together they enjoy the delights of family and good friends.
Kathy Brown began her professional career as a secondary education English teacher. Seeing the need to help those students who were not experiencing success, she began to work with the "at risk" student population, where she created and conducted classes to help students survive and eventually thrive in the high school environment. This experience inspired her decision to earn a Master of Counseling degree (MC) from Arizona State University. Hired as a high school counselor, she worked with the student body, dealing with every day issues and problems faced by of teens and their parents. In addition, she focused on personal and academic goal setting, vocational choices, college scholarships, and performance issues with high school athletes.
Kathy was then offered an opportunity to work as a counselor at Chandler Gilbert Community College for the Nursing Program. The student population was comprised of adults, many of whom were returning to an educational setting for the first time in many years. In addition to assisting in helping students with academic challenges, Kathy provided personal support for the many challenges facing adult students, such as finances, family and relationship issues, conflicts with faculty and other students, and various other life issues that impact the ability of students to be successful in the demanding field of nursing.
One of Kathy's lifelong passions has been the integration of mental, emotional, nutritional and physical fitness. In addition to her Master of Counseling degree, she has earned both the Personal Trainer and Health Coach Certifications from the American Council on Exercise. In addition, she completed the year long course from the Institute of Integrative Nutrition, earning the designation of Certified Holistic Health Coach. She plans to share her knowledge and experience to help others find their own personal, unique pathway to a happier, healthier and more productive way of life.
This year Kathy will celebrate 40 years of marriage to her husband, Joe. They have two children and four grandchildren. In addition, she and Joe have several wonderful friends who have been great sources of joy, support, fun and delight to add to their happiness.
Skip Wilkins is a distinguished associate for Kamm Solutions and President of Integrated Performance Systems, and consultant to a diversity of business, government, service, healthcare, and education clients.  His specialty is in maximizing individual and team performance as well as increasing overall organizational effectiveness.  He brings over 25 years of experience in the fields of leadership, organizational development, performance improvement, and human resource development.
Skip served 10 years with the Edge Learning Institute, an international consulting firm specializing in teaching applied techniques for increasing personal and organizational effectiveness.
Prior to Edge, he served 17 years with the Salt River Project, a major utility in Phoenix, AZ.  As an executive in Human Resources, his responsibilities included; Staffing & Recruiting, Corporate Learning  & Development, Employee Relations, Performance Management,  AA/EEOC,  Organizational Development, and Employee Health Services.  He was responsible for a staff of 90, a budget of over three million dollars, and overseeing the performance of 6,000 employees.
In 2007, Skip co-founded the Wilkins Learning Corporation with his wife and two daughters.  It provides educational opportunities through the Wilkins Learning Center.  Currently, the Center serves approximately 150 children and has a staff of 45 teacher and childcare professionals.  The Center has been honored the last three consecutive years to have been voted #1, "Best of 2014,"  "Best of 2015," and "Best of 2016" in Gilbert for both its childcare and preschool programs.  You can see the Center by going to www.wilkinslearningcenter.com
Skip holds a Bachelor of Science degree in Psychology, a Master of Arts degree in Industrial and Organizational Psychology and has completed all course work and comprehensive exams in pursuit of a Ph.D. in Educational Psychology.
Brian Hardy
Marketing & Web Development
Brian Hardy, owner of FizzPop Media, a full-service marketing and advertising agency providing web and graphic design to businesses of all sizes from planning and strategy to design and creation. A life-long entrepreneur, Brian started his first design and marketing company at the age of 18 in Fort Lauderdale, Florida. Among the businesses that Brian has successfully owned and operated are a trade show exhibit house, a full-service sign company and a fully-automated printing company. Wanting to experiment with a new business concept, he created FizzPop Media, a completely unique marketing agency helping companies get Explosive Results. One of Brian's goals was recently realized: expand into a new office that would result in a great collaboration center for creativity. Coming together with Plain English Technologies and Say It Better has done just that.